Welcome to the official DHS Class of 1971 Website.  Through this page, I hope to establish a direct link to our classmates, as well as an up- to-date directory.  With your help, we will be able to reach out to our classmates and connect with as many as possible.  This page will only be successful with your help.  Please let our classmates know about this page and encourage them to participate in this project. 

I  appeal to you for help.  This is "OUR" website, so I need your help to make it really special.  A number of you have been really good sports and have shared your "before & after" pictures, as well as other memorabilia.  I am asking everyone else to also participate in the fun and share your current picture and a brief bio.  I am also looking for any photos you might have from previous reunions.  Have you gotten together with any of our classmates?  If so, feel free to share any of those pictures.

If you would like to join in on the fun, please email me for information on how to take part in the fun.

Thank You!  Elaine (Lagarto) Miller   Please email me at ELagarto@aol.com or click on this link. 

Official Website

Danbury High School

Class of 1971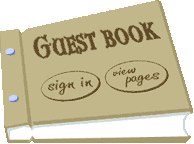 NOTE:  Here are the guest book entries from the original website.  I did periodic saves of the guestbook and should have most, if not all, of the original entries.  If you had signed the book and yours was not saved, please feel free to sign again.  In fact, anyone is welcome to sign in as often as they would like to make a comment.

Click on Document graphic to read old guest book entries